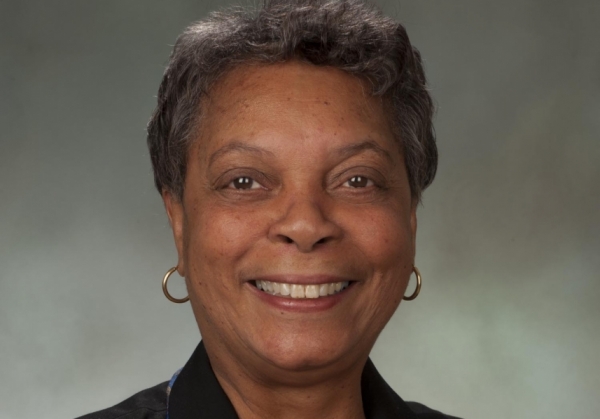 Wanda Davis
Wanda Davis, professor of higher education administration, was a child when her uncle was drafted into the Army and sent to Vietnam, yet he had already made an indelible impression on her life.
"Bobby always encouraged my education," Davis said. "He used to walk me to school when I was in first grade. Even in the letters he wrote from Vietnam, he asked how I was doing in school."
Eleven days before he was scheduled to be discharged, Robert "Bobby" Davis was killed in the Battle of Ia Drang, a horrific three-day siege that resulted in hundreds of casualties and changed the course of the Vietnam War. Bobby died a hero—he acted as a human shield to protect his fellow soldiers from enemy gunfire—and was awarded the Purple Heart, the Gold Star, and the Bronze Star with the "V" device for valor.
Davis, who joined the Educational Foundations Department in 1993, established the Robert A. Davis Endowed Scholarship as a way to honor her uncle's legacy and to give to Buffalo State. She also serves as the faculty representative on the Buffalo State College Foundation Board of Directors and is a member of the Peterson Society (those who have made a gift to the college through their estate planning).
The Davis Scholarship, which began in 2003 as a small gift, has grown into an endowed scholarship that is awarded annually to one or two graduate students in the higher education and student affairs administration program. Recipients, who must have a GPA of at least 3.5, are chosen by a national board after a blind review of an essay, references, and extracurricular or volunteer activities. The 2010–2011 Davis scholars were Max DelSignore, '11, and Anjalee Wijewickrama, '11.
"It is a tremendous and humbling honor to be chosen as a recipient of the Davis Scholarship," said DelSignore, currently the assistant director of young alumni giving at St. Lawrence University in Canton, New York. "The award is a generous complement to the higher education and student affairs administration graduate program at Buffalo State."
Wijewickrama said the award gave her an invaluable chance to participate in a national conference in Baltimore, Maryland.